Bioanalytical and Drug Discovery Services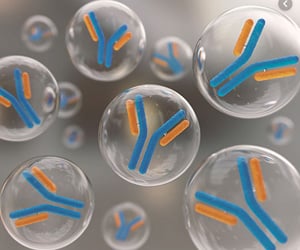 SBH Sciences has extensive expertise in the analysis of large molecules, mainly cytokines, enzymes, and antibodies. Our bioanalytical services have assisted in the development of biotherapeutics based on peptides, recombinant proteins, monoclonal antibodies, T-cell engagers, virus-like particles (VLP), adeno-associated viruses (AAV), and complex carbohydrates.

The bioanalytical services offered by SBH Sciences cover the development of analytical methods and the analysis of biomarkers and biologic drugs using 11-platform technology. We advance the most complex therapeutical programs, from methodology development during discovery and preclinical phases to the analysis of clinical samples under GLP. In addition, we assist in drafting standard operating procedures (SOPs) and technology transfers to GMP partners to expedite critical deadlines.

We routinely develop quantitative bioanalytical methods to measure protein concentrations in biological fluids, including plasma, serum, cerebrospinal fluid (CSF) and urine, and in tissues from multiple species (including human, mouse, rat, pig, and non-human primates). We also work extensively with cell culture models, including primary cells and blood components. SBH Sciences has over 500 cell lines that can be customized for use in any in-vitro experiment or scaled up for in-vivo work.

We are dedicated to performing accurate, reliable, and streamlined bioanalytical services for the most challenging programs to help you make confident research decisions.

Our platform technologies include:
Method development, qualification, and validation
In-vitro studies to demonstrate proof-of-concept
Analysis of samples to support preclinical studies
Analysis of samples from human subjects to support clinical studies
Biomarker analysis


See our List of Biomarker Platforms including:
- Analytical HPLC
- ELISA / Receptor Binding Assay / Ligand Binding Assay / ADA (anti-drug antibodies)
- Simple Western Assays [fully automatic Western Blot]
- Multiplex [Luminex and MSD]
- Simple Plex [ELLA]
- SMCxPRO
- IsoLight
- Flow Cytometry Assays [FACS]
- qRT-PCR
- Alpha Lisa / HTRF


Please note: SBH is Offering Innovative Biomarker Services Using the Isolight!
In addition to developing qualification assays, we provide full validation assays including specificity, precision (robustness), accuracy, dilution linearity, limit of detection (LOD), lower limit of quantification (LLOQ), upper limit of quantification (ULOQ), recovery (spiking), and stability.

We work closely with our customers to provide the specific validation assay and level of validation they require. Please visit www.ema.europa.eu for more information.

Different level of validation exist. We are flexible and work closely with our customers to provide their specific needs. Please visit www.ema.europa.eu for more information.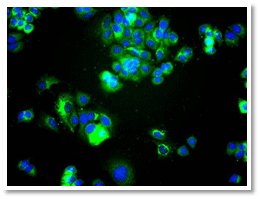 Biomarker Analysis Currently Available from SBH Sciences
We are currently offering analysis of over 150 biomarkers. SBH Sciences welcomes suggestions from researchers and encourages communication about individual research needs.
ANALYTICAL SERVICES
SBH Sciences provides contract analytical, ELISA kit development, and multiplex services for the R&D and in-vitro diagnostic (IVD) communities. Analytical services include HPLC, ELISA, RBA (receptor-binding assay), ADA (anti-drug antibodies) and western blot. We are also routinely conducting Antibody Drug Conjugates (ADC) and Antibody Dependent Cellular Cytotoxicity (ADCC) assays.
ELISA
We have developed over 30 highly sensitive and accurate colorimetric sandwich ELISA kits for the measurement of cytokines and biomarkers. Our ELISA Kits are distributed worldwide for over 20 years.

We provide custom kit development services to meet your specific needs, including in-house optimization to verify the impact of factors such as serum, plasma, and/or cell culture on your PK/PD study.
Our expertise in the production of recombinant proteins and monoclonal antibodies (mAb) will enable us to produce your desired product and will significantly reduce the associated costs. We will optimize the capture and detection antibodies to obtain a lower detection limit with highly precise and accurate measurement.

A comprehensive instruction manual for performing the assay will be developed and provided. It will include all the steps, including coating and wash solutions, blocking, and secondary (conjugated) antibody. If requested, we can also perform all the testing of your samples at our facility.

More about the Development and Improvement of ELISA Kits.

Validated ELISA-Based Assays Available for Immediate Use.


Multiplex Services

Custom Development and Testing Services of MultiAnalyte Profiling (MAP)
SBH Sciences is pleased to offer Multiplex Cytokines Custom Development and Testing Services based on our Cytokine expertise and the Luminex® xMAP Technology. xMAP technology allows simultaneous quantification of MAP, including cytokines / chemokines / biomarkers in cell culture and biological samples.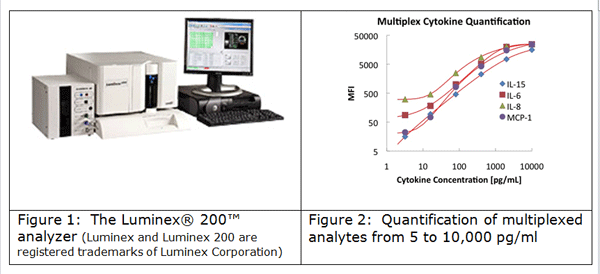 Testing services - We offer MAP testing services based on already available commercial assays, for many applications including: Cancer Markers, Cardiac Markers, Growth Factors, and Transcription Factors.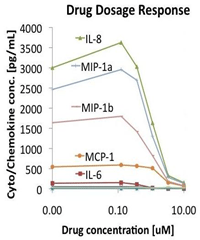 Multiplexed bioassays - We provide cell-based bioassays in combination with MAP. Drug efficacy and dosage can be determined based on profiles of up to 50 analytes, utilizing our bioassay expertise and more than 200 in-house cell lines (Figure 3).

Custom bead development - No kit available for your biomarker? We can conjugate your antibodies of choice to build custom MAP kits. We also have experience in bead-peptide conjugation to screen for autoantibodies or protein binding partners. We will develop the assay, including standards, and evaluate, verify and optimize the dynamic range, signal linearity, assay specificity and will ensure Multiplex compatibility.
Our custom assays can be tailor-made for many applications including: Cancer Markers, Cardiac Markers, Growth Factors and Transcription Factors. It might assist to assess the mechanism of action for monoclonal antibodies, recombinant proteins, small molecule therapeutics across a range of disease states including cardiovascular, inflammation, immunology, oncology, and CNS disorders.
Biomarker production - Our expertise in the production and purification will be applied as well. SBH Sciences can assist you in the isolation of specific biomarkers from natural sources or production as recombinant proteins, while simultaneously developing your specific MultiAnalyte Method.

Please contact us so we can discuss your specific needs, and ways in which SBH Sciences might be able to work with you. We will be happy to assist you.
Our expertise is your competitive edge!