Immunogenicity Assessment Services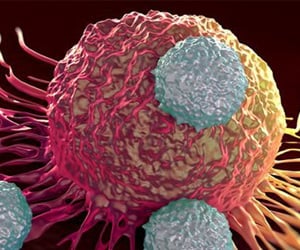 Immunogenicity refers to the ability of an antigen to induce an immune response. Proteins and antibodies are likely to be antigenic.

SBH Sciences offers immunogenicity assessment services for all stages of the drug-discovery process:
* in-vitro models to predict the potential immunogenicity of proteins, antibodies, and other novel biologics.
* evaluation of the immune response in pre-clinical models and clinical samples.

This assay involves measurement of human T-cell activation after exposure to a potential drug. We offer immunogenicity assays utilizing T-cells isolated from PBMCs, and Jurkat E6-1 cells.

We are using peripheral blood Leukopak [Stemexpress] and isolating the T-Cells by negative selection using the STEMCELL EasySep Human T-Cell Enrichment Kit.

Activation markers (e.g., CD69, CD25, CD4, CD8) are analyzed by multiple platforms, including ELISA, Luminex and flow cytometry. See below data of T-Cell Activation by anti-CD3 and anti-CD28.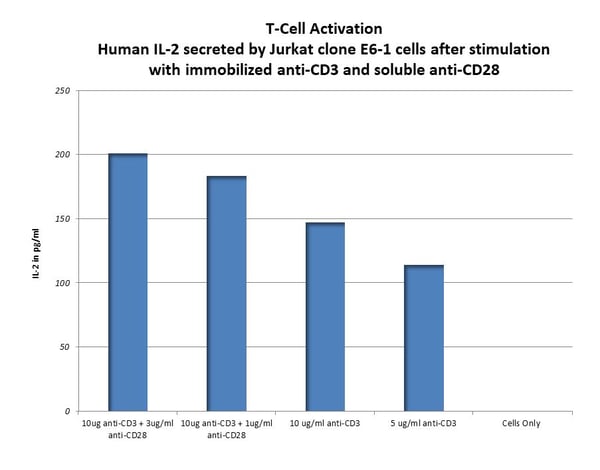 Anti-Drug Antibodies (ADA)

SBH Sciences can develop, qualify, and validate anti-drug antibody (ADA) methodology. We have developed ADA assays for several recombinant proteins (one project is currently in phase III).

In addition to traditional ELISA-based assays, we offer cell-based assays to detect neutralizing anti-drug antibodies (NABs). Direct and indirect assays are developed and optimized, based on the MOA of the drug and our extensive experience with target-specific cell-based assays. We also test for the presence of NABs in patient serum samples.

We would optimize the assay to ensure high sensitivity and reproducibility.

SBH Sciences is the world's leading provider of cytokine cell-based assays currently with over 330 assays. This provide us the tools for a rapid and a very effective project time-line.
Please contact us so we can discuss your specific needs, and ways in which SBH Sciences might be able to work with you.

Our expertise is your competitive edge!