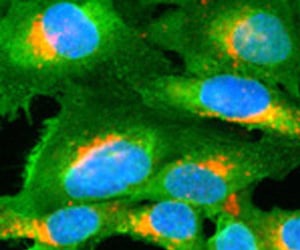 Our cell-culture services include cell line development, characterization, and expansion, as well as the development and purification of cell culture-based products.

SBH Sciences has developed over 70 cell culture-derived products, including recombinant cytokines, glycosyltransferases, and anti-cytokine/anti-carbohydrate monoclonal antibodies.
SBH can provide:
Development of cell lines for cell-based assays
Growth optimization and characterization of new and existing cell lines
Scale-up and cryopreservation
Culture of mammalian and insect cells in multiple formats including roller bottles and spinner flasks
Serum-free media optimization
Adaptation to suspension
Production of lysates
Increased protein expression in existing cell lines
Transient and stable mammalian cell transfection, cloning and sub-cloning
Protein purification and mid-scale production
We are a leading provider of recombinant cytokines including; Activin-A, HGF, IL-23, BMP-2, IFN-β, sIL-6R, BMP-7, and IL-12.

SBH Sciences is the only commercial source of human GDF-15/MIC-1.
Related discovery research services include:
Detection and quantification of cell culture-derived products (ELISA, HPLC)
Screening for biological or cytotoxic activity (cell-based bioassays, receptor-based binding assays, or custom-designed assays)
Formulation and stability studies (e.g., temperature and matrix effect)
Development of ADA (Anti-Drug Antibody assays)
Let us help you:
Streamline your production process
Reduce your development time
Increase your yields while maintaining exceptional purity
Reduce production costs
SBH Sciences welcomes inquiries from those seeking a dependable resource and collaborator in developing pharmaceutical and biotechnology-derived products.

Contact us about your custom cell-culture needs.