Current Strategic Partners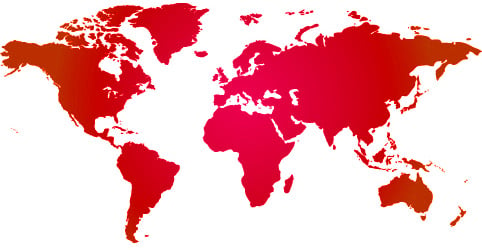 ABI-LAB - ABI-LAB.com
ABI-LAB Accelerator and Bioincubator Lab in Natick, MA supports startup companies through availability of affordable Lab space and innovative pre-clinical services. ABI-LAB collaborates with entrepreneurs throughout their journey to resolve unmet medical needs.
MedChem Partners - MedChemPartners.com
MedChem Partners is a medicinal chemistry service provider offering comprehensive medicinal chemistry support to biotech and pharmaceutical companies and academic laboratories engaged in re¬search and drug discovery. The company's expertise covers strategic planning to hit evaluation and validation to lead optimization and pre-clinical development. MedChem Partners also provides early drug discovery services, such as compound profiling and specialty chemistry (stable label isotope and metabolite).
NeuroDex - NeuroDex.co
Enabling precision medicine for neurodegenerative diseases by isolating cell-specific Exosomes from plasma.
SBH Diagnostics - SBHdiagnostics.com
SBH Diagnostics is an innovative Contract Research Organization and CLIA Lab dedicated to providing accurate and reproducible biomarker analysis services.
Partner With Us
Have a New Application for our Products?
SBH Sciences, Inc. is always looking for new partners to investigate our products' applications for therapeutic and diagnostic uses.

For example our Activin-A, BMP-7, soluble CD22, GDF-15/MIC-1, HGF, Soluble IL-6 Receptor and IL-23 have multiple applications available for exploration. SBH Sciences is the only commercial source for Natural Human GDF-15/MIC-1. We are open to collaborations using these unique products.

Have a New Technology?
We are always looking for new innovative technologies and opportunities. We strive to widen our product range and our bioassay service capabilities. If you have a new and improved cell line or hybridoma, or an improved cell culture media you would like to license, please contact us. We would be delighted to speak with you and make it available to the life science research community.

Global Services: Europe and Asia
SBH Sciences is looking for distributors for our unique services in India, China, Japan, Eastern Europe and other countries. If your company offers other biological / chemical services worldwide, we would be very interested in hearing from you.

Why Work with SBH Sciences?
We believe in partnerships that offer mutual success and foster strong relationships. Our strong work ethic and innovative processes make us a good partner. Whether you are interested in a contract, alliance, strategic partnership, or would like to talk to us a bit more, please contact us or schedule a visit to our facility.
SBH Distributors
SBH Sciences is always looking for new Distributors for our wide range of quality Cytokine and Biologics products.

We are currently especially interested in Distributors for countries in: South America, Asia / Pacific region, and Eastern Europe.
If you are interested in becoming an SBH Sciences Distributor, we look forward to hearing from you.